The Capuchin Museum was born with the intention of presenting to the many visitors from all over the world a living and organic reality, which, through the Church, the Cemetery and the Museum exhibition, presents itself in its historical becoming. This institution traces history, presenting the exemplary life of the Capuchin saints such as, St. Felix of Cantalice, St. Crispin of Viterbo and St. Lawrence of Brindisi, but also figures of vast public resonance such as St. Pio of Pietrelcina, stigmatized for 50 years and Father Mariano of Turin, first multimedia preacher, Father Gianfranco M. Chiti wise and holy educator of countless ranks of soldiers and then of young Capuchins.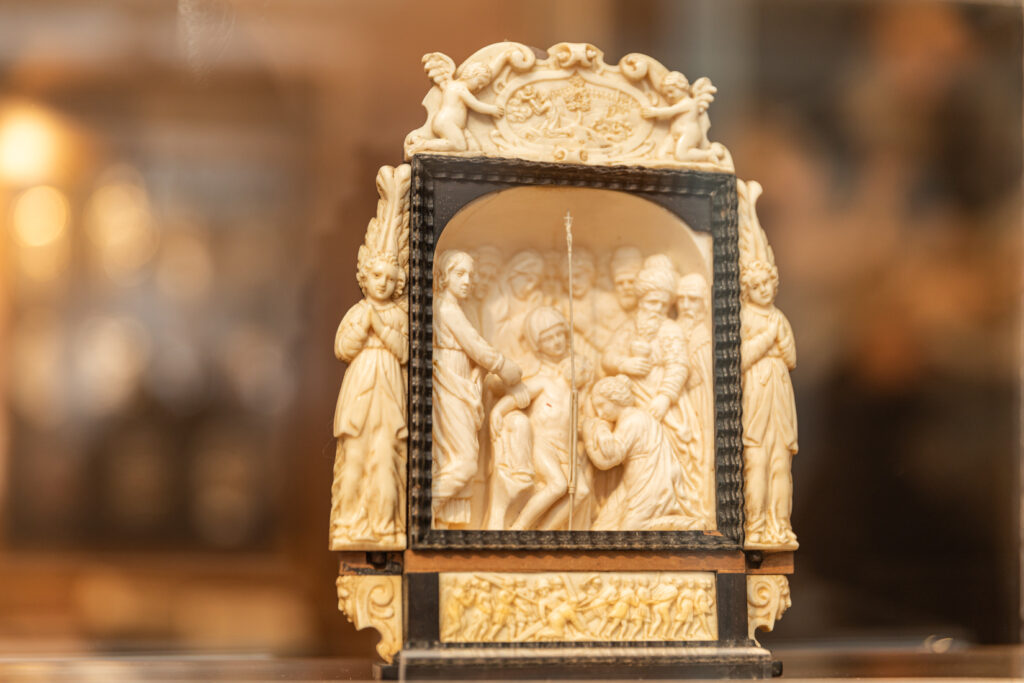 The museum exhibition
The eight rooms of the exhibition itinerary capture the simple lifestyle as well as the continuous closeness to the poorest and the great spirit of fraternity that characterizes the religious order of the Capuchin Friars Minor.
The fifth section focuses on ``St. Francis in meditation``, a work created by the great artist Caravaggio, specifically for the Convent of the Capuchin Friars.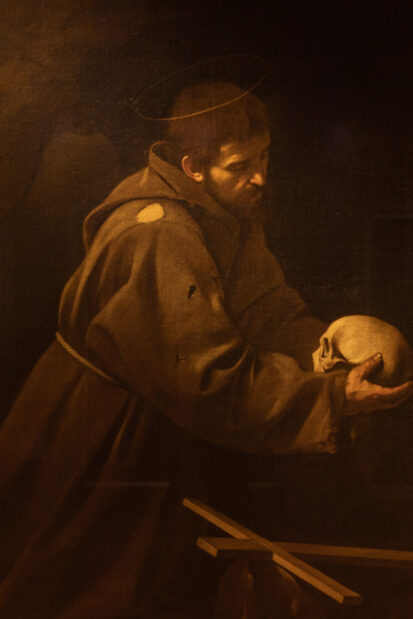 CONTACT DETAILS TO OBTAIN A PERMISSION TO TAKE PHOTOGRAPHS/ FILM INSIDE THE CRYPT
F.E.C (FUND OF RELIGIOUS BUILDINGS)
06/46537267
06/46547226
N.B ONCE YOU HAVE ACQUIRED THE PERMISSION, PLEASE CONTACT THE MUSUEM IN ORDER TO SET THE TIME AND DATE OF YOUR VISIT.
MUSEUM CONTACTS:
info@museoecriptacappuccini.it
06/88803695
e-mail: info@museoecriptacappuccini.it
TICKET OFFICE
Book the guided tour inside the Museum. Possibility of booking private visits or group visits.